Saturday, June 17th , 2023
–shared creative experience–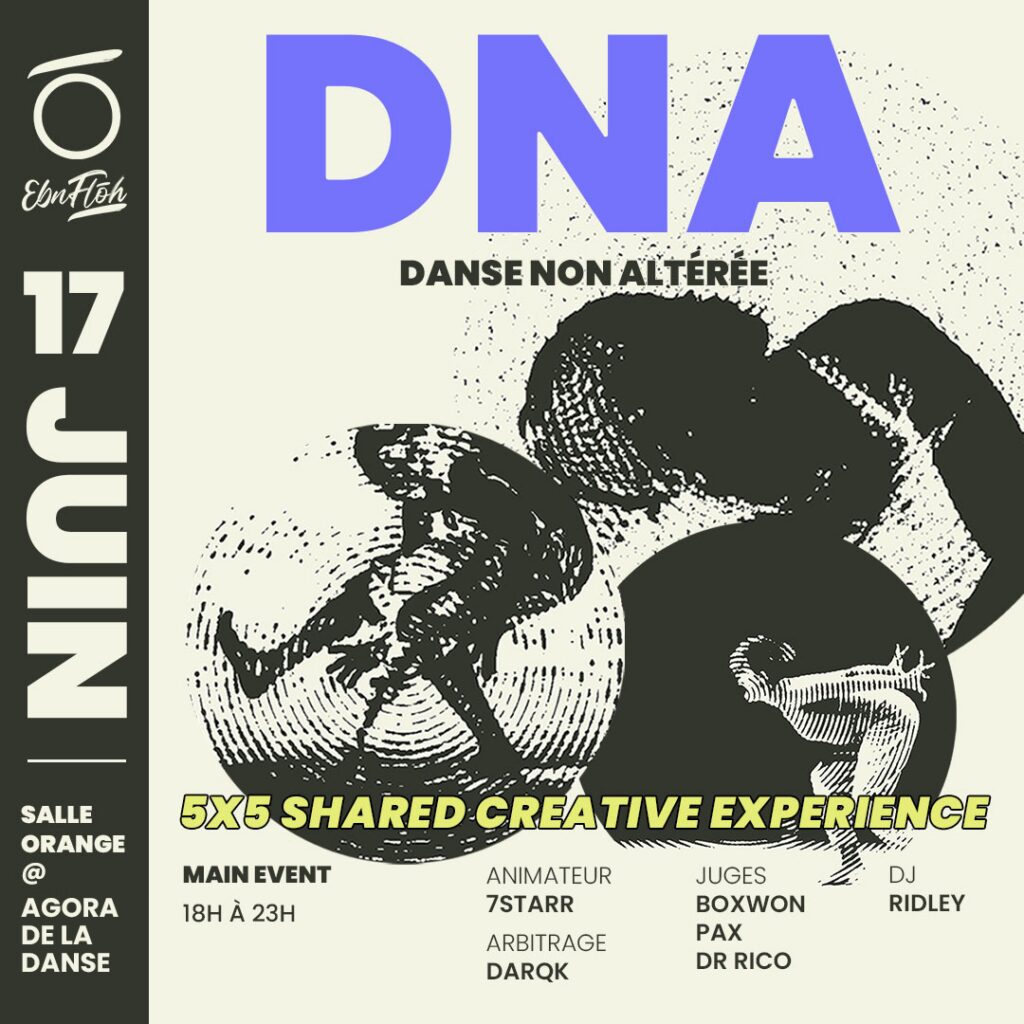 Halfway between battle, improvisation and creation, dancers meet in teams, inspire and challenge each other.
5×5 teams
DJ: Ridley
Host: 7Starr
Referee: Darqk
Judges: BoxWon, PAX, Dr. Rico

Admission: $ 20. Free for children.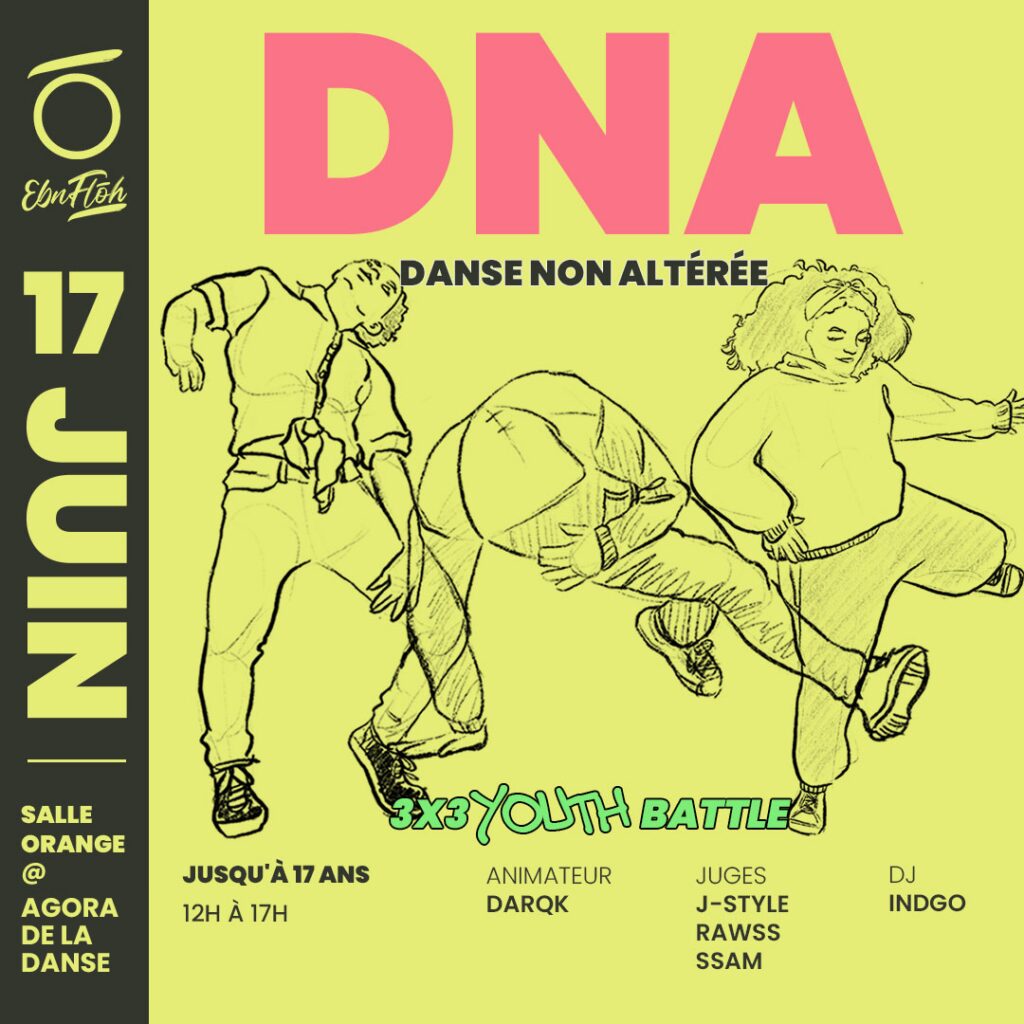 DNA offers a dynamic battle for youth up to 17 years old.
3×3 teams
DJ: Indgo
Host: Darqk
Judges: Rawss, JStyle, Ssam

Free admission.
CREDITS:
Curators and concept: Alexandra "Spicey" Landé + AMXSE (Frédérique "PAX" Dumas)
Production Manager: Christina "Hurricane Tina" Paquette
DNA is supported by the Supporting Black Communities in Canada Initiative, Desjardins
and the 3737 Group.