Léo Caron aka Bboy Fléau - B-SIDE 2021. Photo ©Hoi Do Phan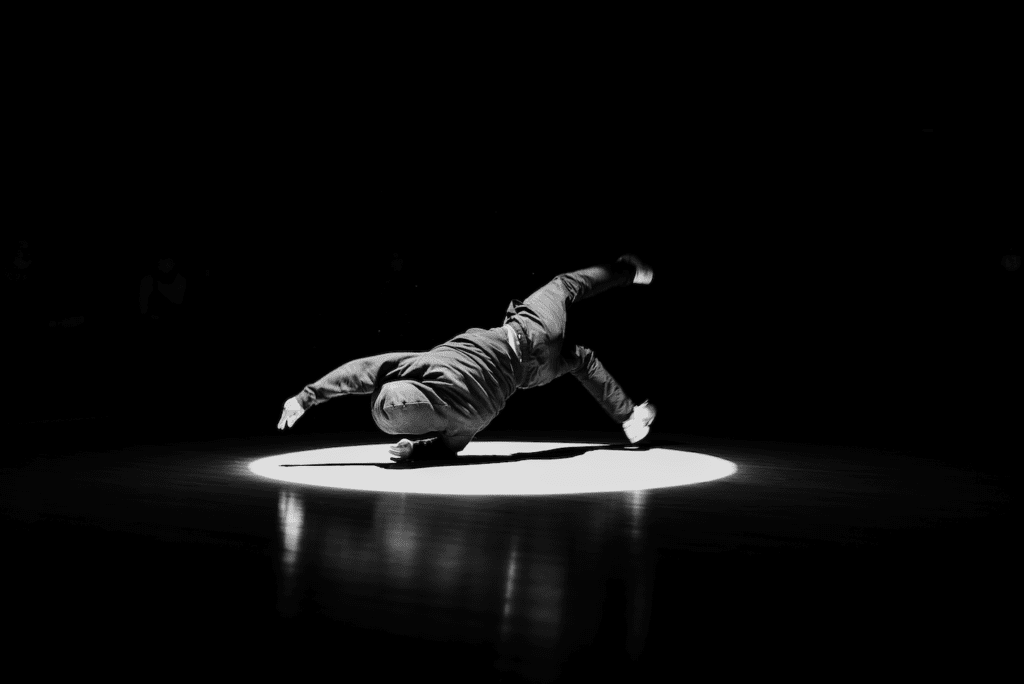 Founded in 2015, Ebnflōh dance company is one of the first professional companies with a strictly Hip-Hop aesthetic to take its proud place on the Canadian dance scene. It creates, produces, and showcases its very own works, both here and abroad.
The artistic team springs directly from our hometown's rich heritage in street dance. Ebnflōh's main mission stems from an aim to broaden street dance's reach by gaining greater recognition as a major art form. Making this the focus gives more seasoned artists professional opportunities allowing them to pass their knowledge onto the up-and-coming generations of dancers. Authenticity, Respect, Open-mindedness, & Sharing are some of the company's core values.
SUPPORT B-SIDE EVENT 2022!
B-SIDE is a four-part event dedicated to thinking, training, and researching in street dance. Ebnflōh firmly believes in the importance of research in street dance. B-SIDE provides a stimulating platform that facilitates research and development in street dance. We want to give opportunities to a new generation of artists and the community alike.
B-SIDE #3 will take place from the 13th to the 23rd of June 2022 at l'Agora de la danse.
The event is mostly free.
It's produced by Ebnflōh, and supported by our partners and your precious donations.
>>> For our 2022 edition, we call upon your kindest support.
Every donation counts, regardless of the amount!
You will receive a special mention in our Newsletter as well as on our website.

The deadline for donations is June 23rd, 2022.
All funds will be directly reinvested in B-SIDE.
We do not provide official donation receipts.
You can also send us a check, if you prefer – address: Compagnie Ebnflōh, Édifice Gaston-Miron – 205-1210 rue Sherbrooke Est, Montréal (Québec) H2L 1L9.
*You don't need to have a PayPal account to make your donation through PayPal.
B-SIDE #3 – June 13-23, 2022
RESEARCH LABORATORY
10 days paid residency for 8 artists + public evening to present research proposals.
SYMPOSIUM – for all, free
Conferences on Hip-Hop and Street Dance.
TRAINING Ebnflowing
2 days of training for up and coming artists.
WORKSHOPS – for all, free
Your support is important to us; we sincerely thank you in advance.
In so doing, you allow us to help B-SIDE and the community to grow.
From the team at Ebnflōh.